HURRY!!  Everyone who does this gets at LEAST a $5 Amazon Gift Card!
There is an awesome program you can sign up for called Mobile Xpressions and you will get the minimum of a $5 Amazon gift card just for signing up! Everyone is guaranteed a prize when they sign up. You will also get rewarded for taking surveys with your phone or tablet.
Here is a picture from a reader who actually won a TV from them!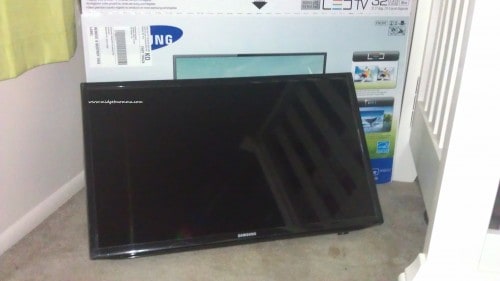 Be sure to check out the latest freebies and printable coupons as they are updated each day. And if your shopping online we now have a Online Coupons Code page that has any coupon code you need


Have you joined the Sea of Savers on Facebook? Join over 41,200 others, make friends and share deals you find!