I am continuing my series on 30 Ways to Earn Cash for Christmas.  If you missed out on the previous posts you can go back and read them here.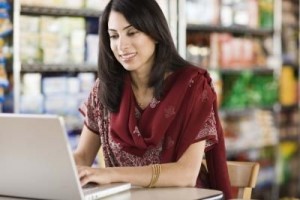 I mentioned earlier in the series on ways you can make money in your spare time by offering your services as a freelance writer by writing for Hubpages.  If writing is something you are truly passionate about you could make a nice passive income by skimming the job boards at Freelance Writing Gigs.
This is a great website for many different reasons.  Not only can you learn how to be a freelance writer, get tips on how to improve your writing to get more job opportunities but they also have relevant, fresh job postings that are updated daily.  Most of these jobs can be done on your own time and schedule so this would be perfect for anyone who needs something to help make ends meet.  There is even a post that list 50+ places that you can get paid for writing.
Have any of you offered your services as a Freelance Writer?  I would love to hear your tips or recommendations.
If you are following the series go here to get an email each day once the post goes live!
Be sure to check out the latest freebies and printable coupons!
Filed Under: Income Opportunities